From The Ground Up
Spinnaker Real Estate Partners LLC owns, develops, and manages mixed-use, commercial and multi-family properties throughout the United States. Guided by a steadfast commitment to responsible building practices and placemaking, the company's development projects focus on creating vibrant communities.
Clay Fowler
Chairman & CEO
Spanning nearly 40 years, Clay has led Spinnaker's work in building over 7500 housing units nationally with concentrations in the Northern suburbs of NYC and in Portland, Oregon. In addition, Spinnaker's portfolio includes over 4,000,000 sf office, industrial, hotel, and adaptive re-use projects. Clay now leads a team comprising over 75 professionals that pride themselves in doing the difficult jobs that make a difference in the communities where they work. He has been actively involved in those communities having served or serving as Chair of the Norwalk Chamber of Commerce, the Housing Development Fund (HDF), the Maritime Aquarium, the Pound Ridge N.Y. Planning Board, as well as having board leadership positions in Outward Bound USA, Fairfield County's Community Foundation, and the Stamford Boys & Girls Club.
View My LinkedIn
Kim Morque
President & Principal
Kim has been a principal with Spinnaker Real Estate Partners since 1998 and has over 35 years of experience in real estate development, construction, and property management. Over his career, he has worked on numerous commercial real estate ventures including new construction, redevelopment and reuse projects and is currently focused on company operations and management.
View My LinkedIn
Matthew Edvardsen
Principal
Matthew has spent the past fifteen years in various progressively senior roles with Spinnaker. Over the past decade, Mr. Edvardsen has been responsible for the deal sourcing, structuring, planning, permitting, construction oversight and asset management of developments exceeding $750,000,000 in stabilized value.
View My LinkedIn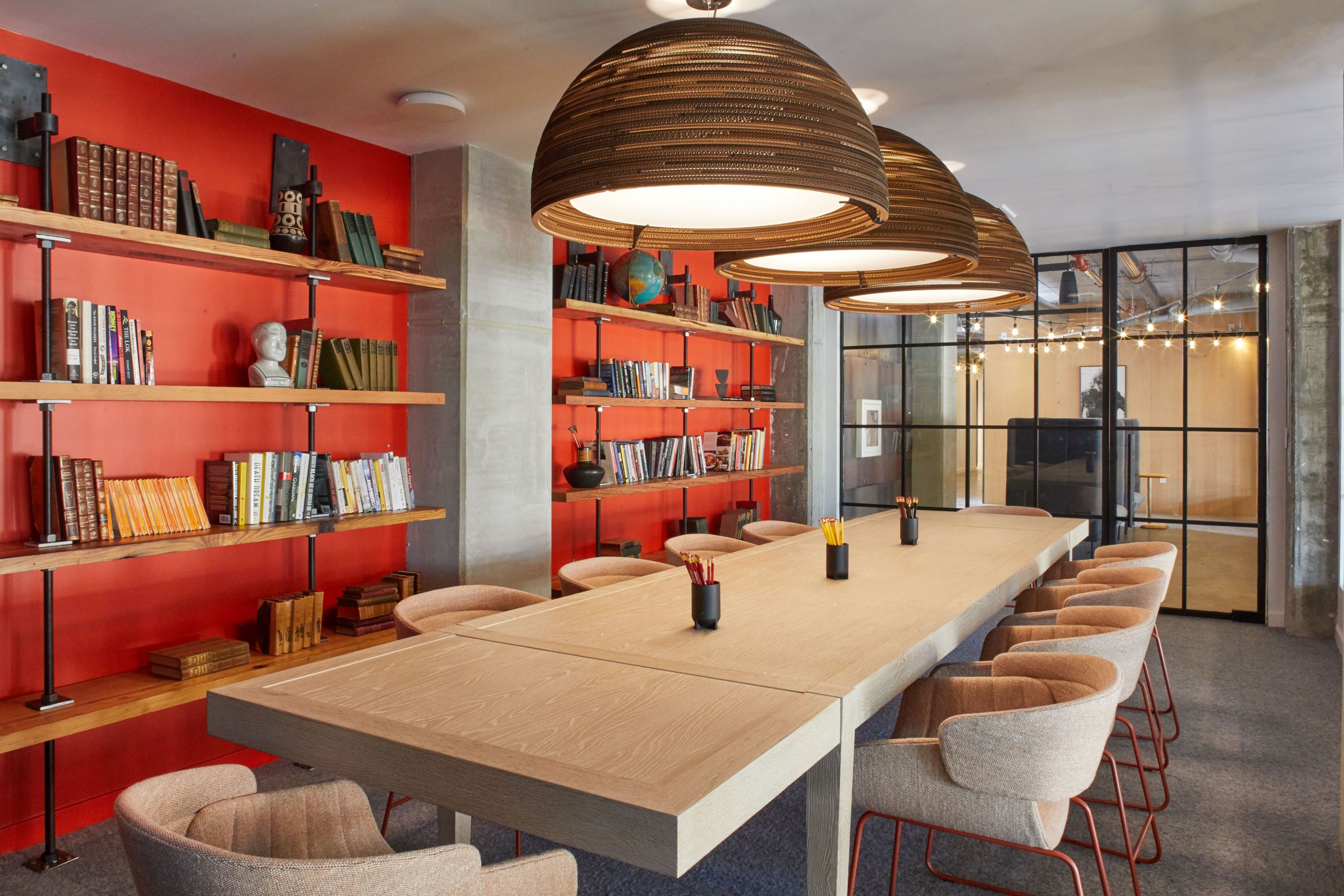 John Wilcox
Chief Financial Officer
John was named Chief Financial Officer in 2023 and was previously responsible for Capital Markets at Spinnaker Real Estate Partners starting in 2020. Prior to joining Spinnaker, he has been involved in capital markets focused on commercial real estate for 30 years, including boutique investment banks, commercial real estate brokerage and prop-tech firms as well as being CFO for a public real estate developer and running a private real estate developer. He also has expertise in bankruptcy and restructuring, note acquisitions and asset management.
View My LinkedIn
Staci H. Bachman
Executive Vice President of Legal Affairs & General Counsel
Staci has had the pleasure of working with Spinnaker Real Estate Partners for over 20 years and has 30 plus years of legal experience representing and advising commercial real estate developers, lenders, joint ventures, landlords and tenants. She joined the Spinnaker team in December of 2020 and as EVP of Legal Affairs and General Counsel provides legal guidance in connection with all aspects of Spinnaker's portfolio.
View My LinkedIn
Frank Caico
Vice President of Development
Frank joined Spinnaker Real Estate Partners in 2017 and brings over 20 years of experience in real estate acquisition and development with a focus on multifamily and mixed-use communities. Frank is involved in various professional organizations, including Urban Land Institute (ULI) and Real Estate Finance Association (REFA) of CT. He is past chairman of the Newtown Design Advisory Board and volunteers his time on several local not-for-profit groups. Frank resides in Newtown, CT with his wife Elizabeth and their two daughters.
View My LinkedIn
Cynthia Edvardson
Treasurer
Cynthia joined Spinnaker Real Estate Partners as Chief Financial Officer in February 2007, in 2023 she took over the mantle of Treasurer. Her responsibilities include the oversight of all financial and administrative matters of the company, including those related to financial planning and accounting, treasury services, financial reporting, asset and portfolio management, risk management, and tax planning and compliance. She is a graduate of Boston College and the New York University Graduate School of Real Estate.
View My LinkedIn
John Distler
Director of Property Management
John joined Spinnaker in 1994 and has over 30 years of experience in the industry. He was named Director of Property Management in 2016. His responsibilities include oversight and operations of the company's real estate assets on a day-today basis and leads the company's commitment to best practices in energy efficiency, sustainability and resiliency. These projects include cool roof installations and solar photovoltaic (PV) systems, energy efficient lighting conversions and retrofitting systems to high-efficiency HVAC systems.
View My LinkedIn
Tim Baker
Director of Residential Real Estate
Tim joined Spinnaker in 2021 with over 15 years of residential property management experience. He has worked in both third-party, as well as owner-operated developments including high-rise, mid-rise, low-rise, and garden style communities. He was named Director of Residential Real Estate in 2022. Tim maintains an active presence with the Connecticut Apartment Association where he has volunteered on multiple committees. His responsibilities include corporate oversight of leasing, revenue, expense management, financial reporting, budgeting, customer service, and staffing in our residential assets. Tim holds a BA in Business Management and Finance from Lycoming College.
View My LinkedIn
Leasing & Property Management
The Leasing and Property Management teams at Spinnaker Real Estate manage the day-to-day operations of the portfolio. The team oversees all residential and commercial leasing activities and property services and support.
Accounting
The Accounting & Finance department at Spinnaker Real Estate oversees all financial and administrative matters of the company, including financial planning and accounting services, reporting, and asset and portfolio management.
Construction & Development
The Construction & Development department manages the operations of active in-construction activities including management and oversight. Additional duties of the department include deal sourcing, structuring, planning, and permitting.